Become a Local Expert today and you'll join the fastest growing team of service providers across Australia, benefiting from financial security, regular work, flexibility and business support.
When you sign up to become a Local Expert you'll get instant access to our service provider platform that is your business in your hand. It takes care of everything from:
There are three tiers of Local Expert designed to fit in with how you want to work for us. There's no one-size-fits-all nonsense here. Just choose the level that suits your lifestyle and we'll take care of you.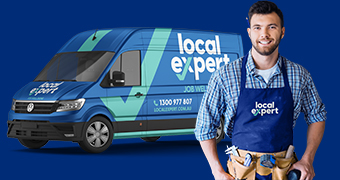 For the fully committed Local Expert
Fully branded clothing and vehicle (financing available)
10% fees and priority lead generation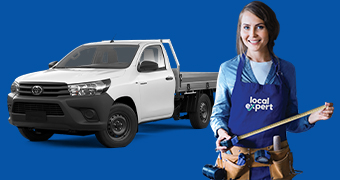 Ideal for those looking for a lot of work without big upfront fees
Branded clothing required
12.5% fees middle ground priority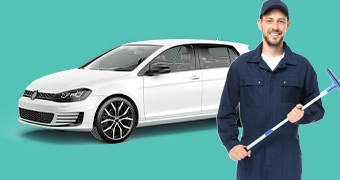 Ideal for those who already have a business but want more leads
Minimal Local Expert branding required
15% fees and lower priority leads
Local Expert has teamed up with Provider+ to offer support for service providers looking for NDIS accreditation.
We offer financial support to help you through the application process; and a platform to manage your work that allows you to carry out NDIS jobs before you get accredited.
1. Finance your application
We know managing your cashflow is hard so Provider+ and Local Expert has teamed up with our finance partner, MyMates Finance, to help spread the costs of your application.
2. Start work today
Local Expert is a fully accredited partner of NDIS and that means any service provider who signs up with us can start work today under our accreditation. The Local Expert platform allows you to manage your jobs from enquiry through to payment AND we pay instantly so you don't have to wait 14 days for settlement. Even when you have your own accreditation we still offer the best way to manage your jobs.
We know being a service provider or tradie usually comes at a cost, whether that's equipment or the materials you need to get the job well done.
At Local Expert we offer benefits at both ends of the scale.
Finance
If you need equipment to start up the last thing you need is a big financial hit, so we've teamed up with MyMates Finance to offer the best finance rates to set you up without the upfront costs.
Materials
All Local Experts have access to Bunnings Powerpass. Once you're a Local Expert apply for your Powerpass and start saving straight away.
Learn more about Local Expert with some of our most popular FAQs below.
When can I start my business?

You can start your business as soon as your application to become a Local Expert is approved.
How do I apply?
How much does it cost to join Local Expert?

There is no joining fee when you become a local expert.
What are the fees and terms?

With Local Expert, there is no joining fee or lead fee. Local Expert provide you with access to a seamless platform designed by service providers, for service providers to make your life easier. We charge a small percentage of the value of each job. In return, all the marketing and advertising is done for you at no cost. You receive leads at no cost. In addition, management of leads, quoting, invoicing, customer payments, diary management, and admin for your accountant is made easier and more efficient for you. Contact us to see how Local Expert can help you achieve your business goals sooner.
What do I receive when I join Local Expert?

You will be granted access to the Local Expert business platform. The platform will allow you to take leads and streamline quoting, invoicing, cashflow, diary management and more. You will have access to great financing options, marketing collateral, and support from expert service providers with decades of experience.
What finance options do you have to help me start?

Local Expert have a close association with My Mates Finance who can finance your tools, equipment, and any assets you require to start up or expand your business. It's as easy as making and application, and we can usually have finance approved within 24 hours.
Can I have a copy of the terms and conditions that apply to Local Experts?
What types of leads will I receive?

You will receive leads that relate to the service you are approved to provide for Local Expert. Local Experts must be licensed where required and fully qualified according to state and federal legislation.
How much can I earn?

How much you earn depends on your skills, experience, and drive. No matter if you are new to owning a business, or an experienced service provider, the Local Expert Platform will help you to win more customers, work more effectively, earn more income, and improve your all-important cashflow.
Do I need my own tools and equipment?

Yes, you will need your own tools, equipment, and vehicle to provide your trade or service. If you need to purchase these Local Expert can help with finance.
Do I need local expert branding?

No, you don't however with branding you will pay a lower percentage fee.
What vehicle do I need?

Your vehicle must be clean, appropriate and modern. Local Expert can assist with finance if you are considering a new vehicle. Contact us to see how we can help
Does Local Expert provide any training?

Local expert has state managers to mentor you through business or can refer you to one of our commercial partners for further training.
Can you provide tools and equipment?

Local Experts must provide their own tools and equipment, however, with our buying power, we can help you to buy equipment at the right price. In addition to buying at discounted rates, training is included where required. Finance your equipment through Local Expert to spread the upfront cost and save your cashflow for other opportunities.
Is there a territory that I own / can other people get work there?

When you join Local Expert, there are no territories to restrict where you can work. Take leads wherever you want, and whenever it's convenient for you. Simply apply to join Local Expert and gain access to a service provider platform that helps you with a better way win customers.
Can my partner/kids work for me or with me?

Yes they can, as an employee of your business.